Smart WiFi light switches are great because you can outfit various appliances, electronics and yes, lights, with smart functionality. The problem is that most come with a higher price tag and limit compatibility, especially when it comes to smart assistants and home hubs. One that works with Google Assistant, for instance, might not necessarily work with Alexa or Apple HomeKit.
Luckily, there are exceptions like Lumary's L-DS100 Dimmer switch.
Lumary's switch, for example, is compatible with Alexa, Google Assistant and IFTTT — an automation service — and it doesn't require any sort of additional hub or equipment to use, just install and go.
Why the Lumary L-DS100 Smart WiFi Dimmer Light Switch?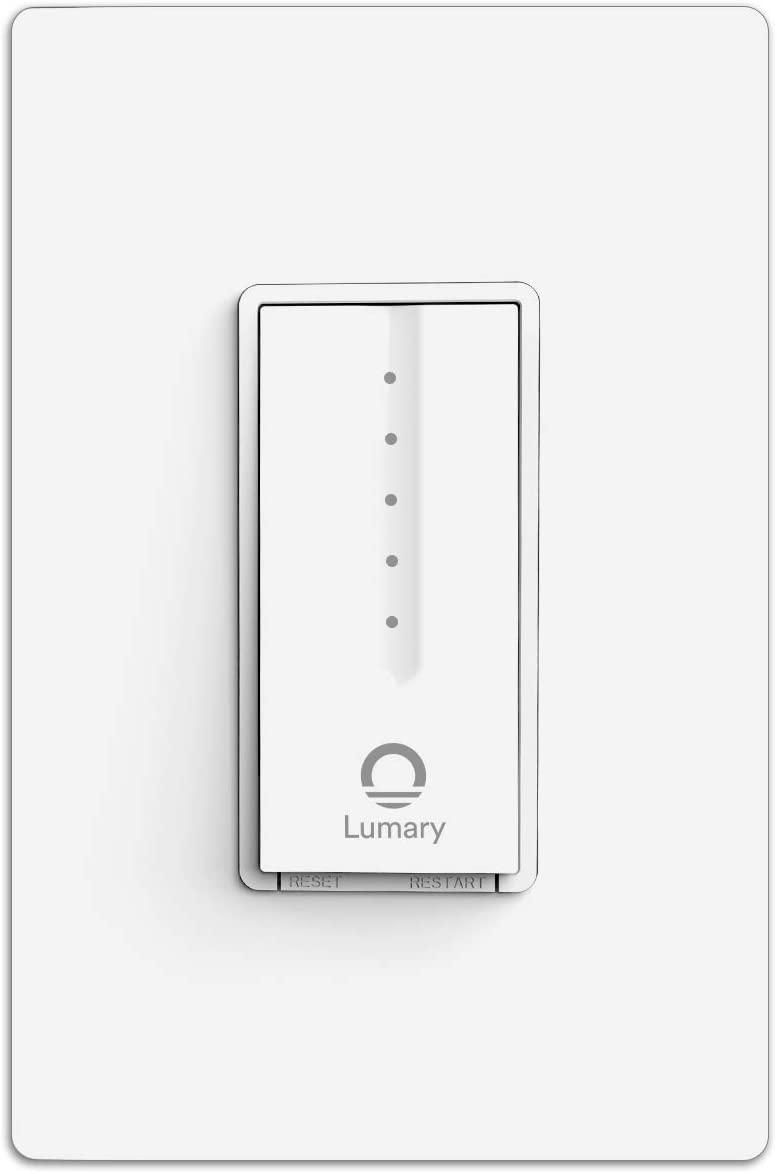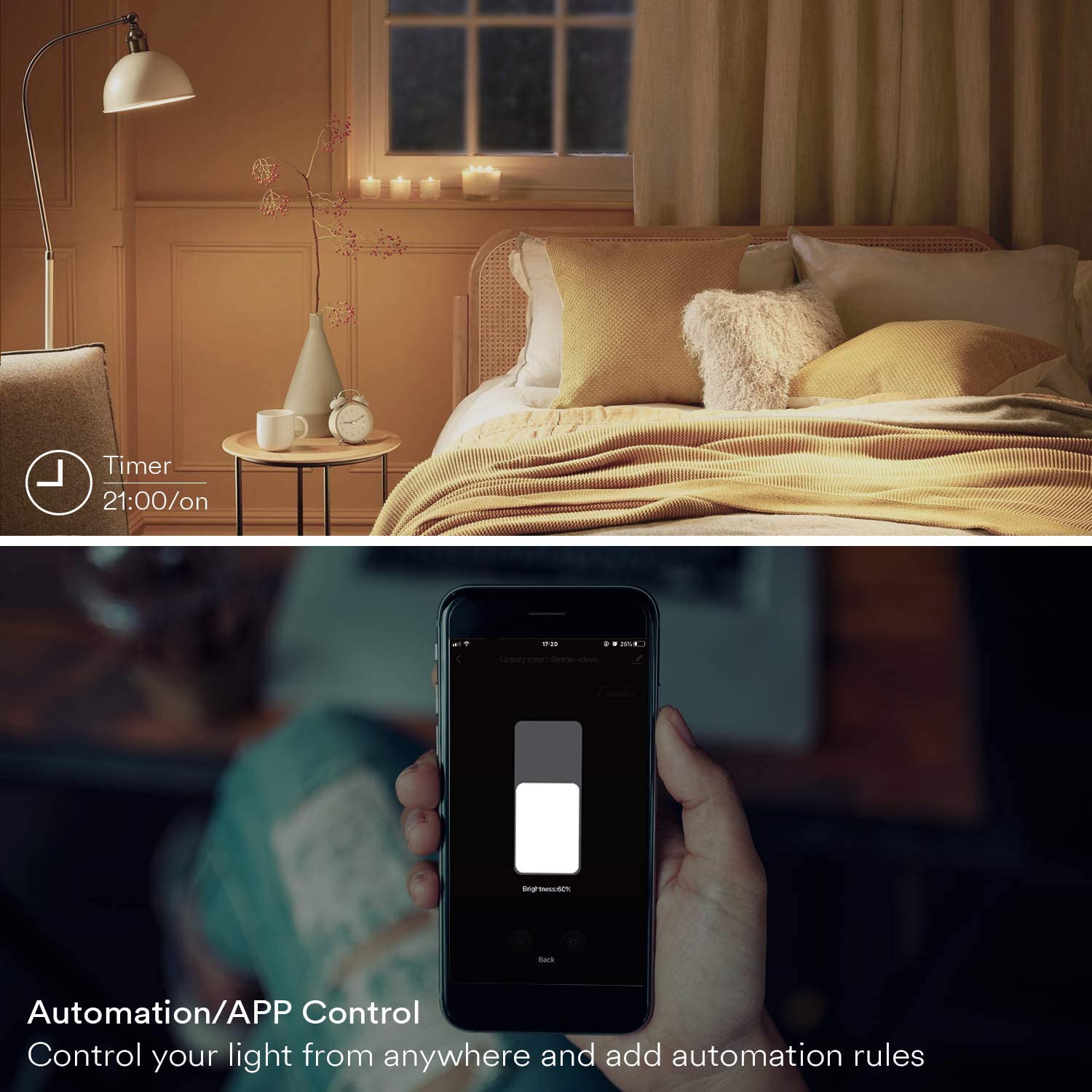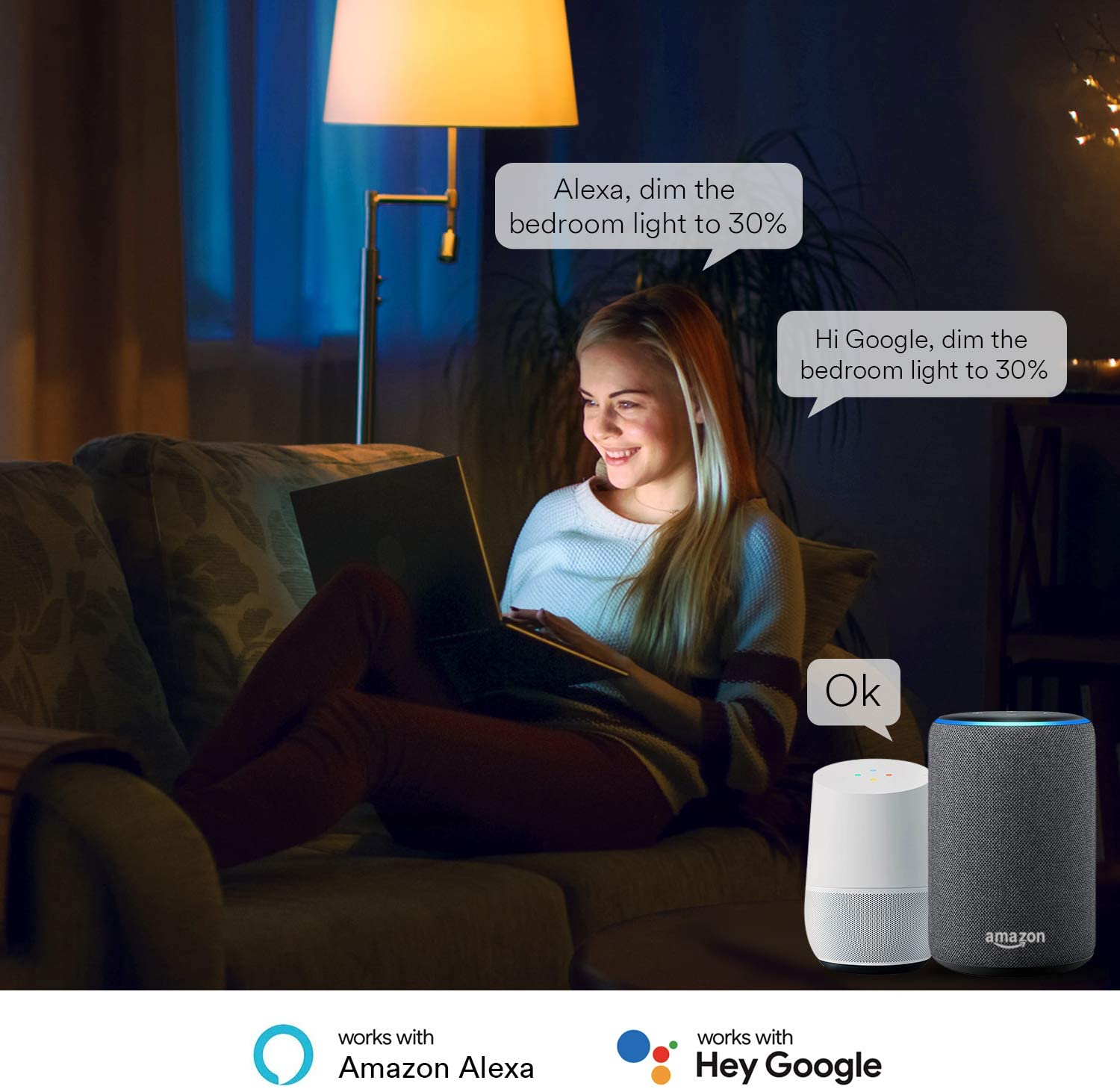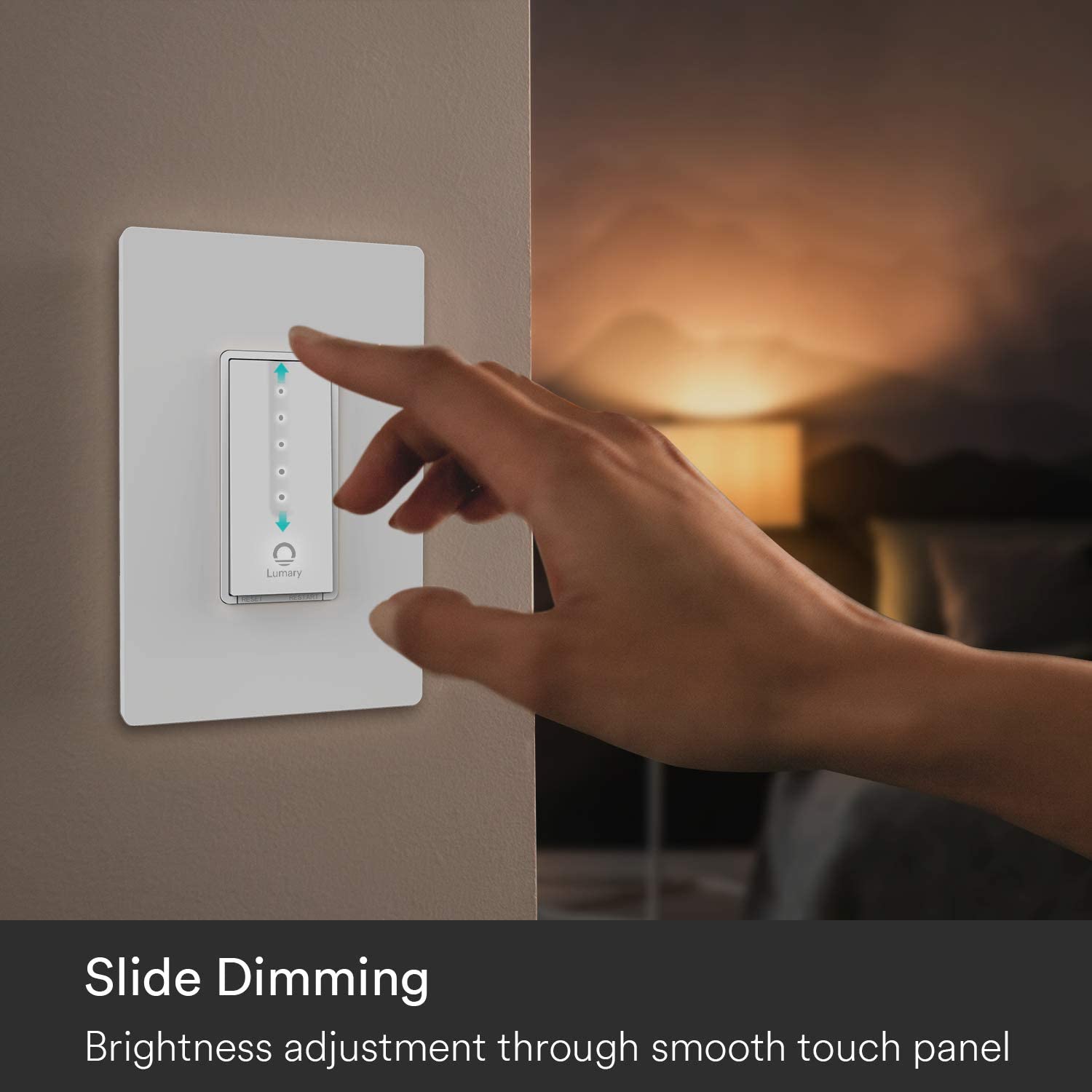 You can control the Lumary L-DS100 light switch via the mobile companion app too.
The Lumary switch replaces a conventional switch to offer one-touch dimming and mechanical on/off controls. But the more convenient addition is that you can control connected outlets through a mobile app on iOS or Android. You can also deliver voice commands via Google Assistant or Alexa, or alternatively set it on a schedule with the mobile app or activate it through various triggers with IFTTT. IFTTT allows you to create "recipes" which operate as "if this then that" triggers. In other words, when "this" happens it triggers "that" function.
There's a lot on offer here, but the best part is that the price is always affordable. Whether you get this thing at regular retail price or on sale, you're not breaking the bank. That's more than you can say for comparable smart switches, which is important because if you truly want to outfit your home you're going to need more than one.
The L-DS100 switch looks awesome too.
One drawback is that Lumary's switch is only compatible with 2.4GHz WiFi networks — not 5G — which is actually quite common these days. It still works with dual-band routers, obviously, just on the lower band. In addition, it's meant to work with dimmable lights, though any LED, incandescent or CFL lamps will work. If you want to dim your lights via the app, voice commands or control panel you'll need dim-enabled bulbs or you may experience flickering.
What Else Can It Do? Where Can I Get One?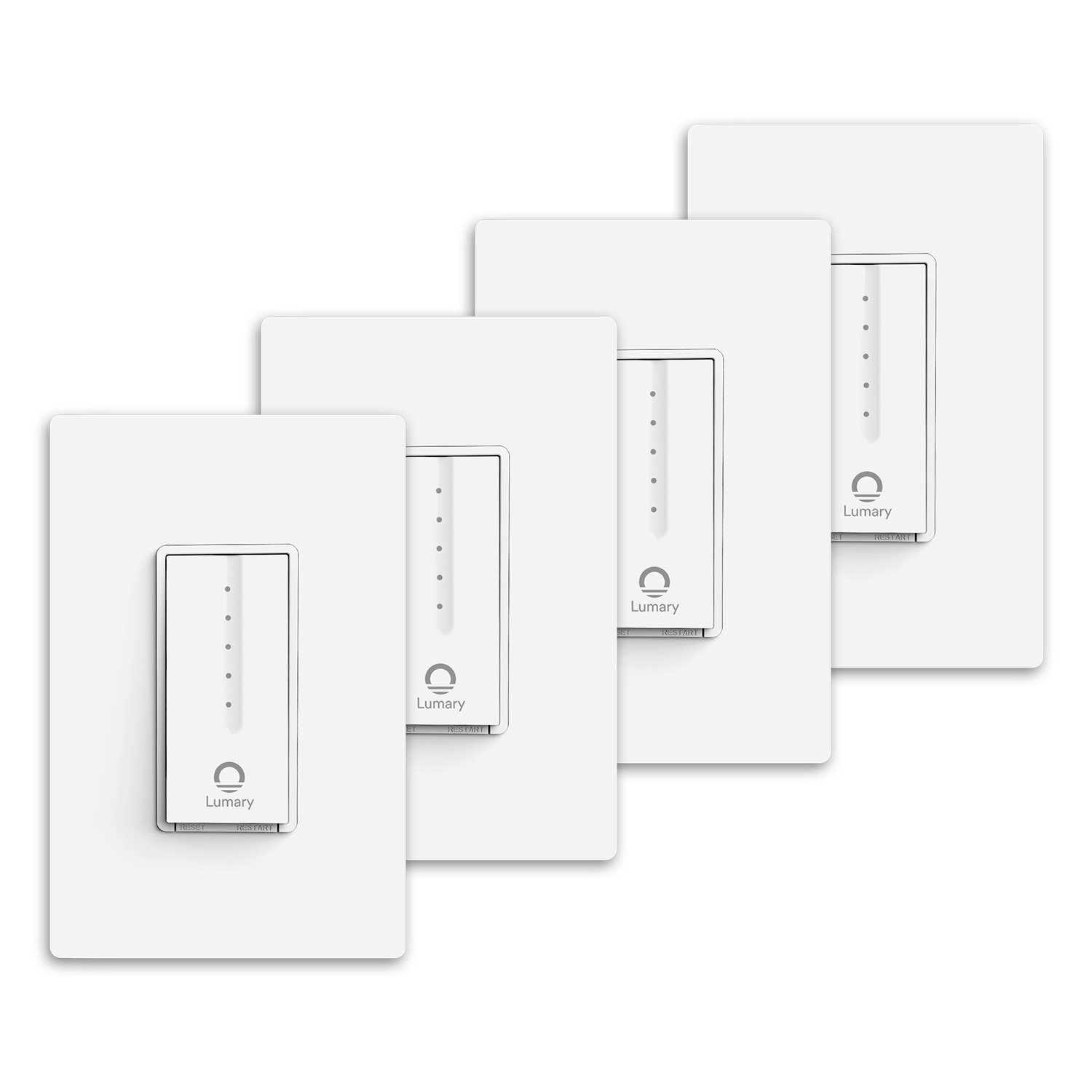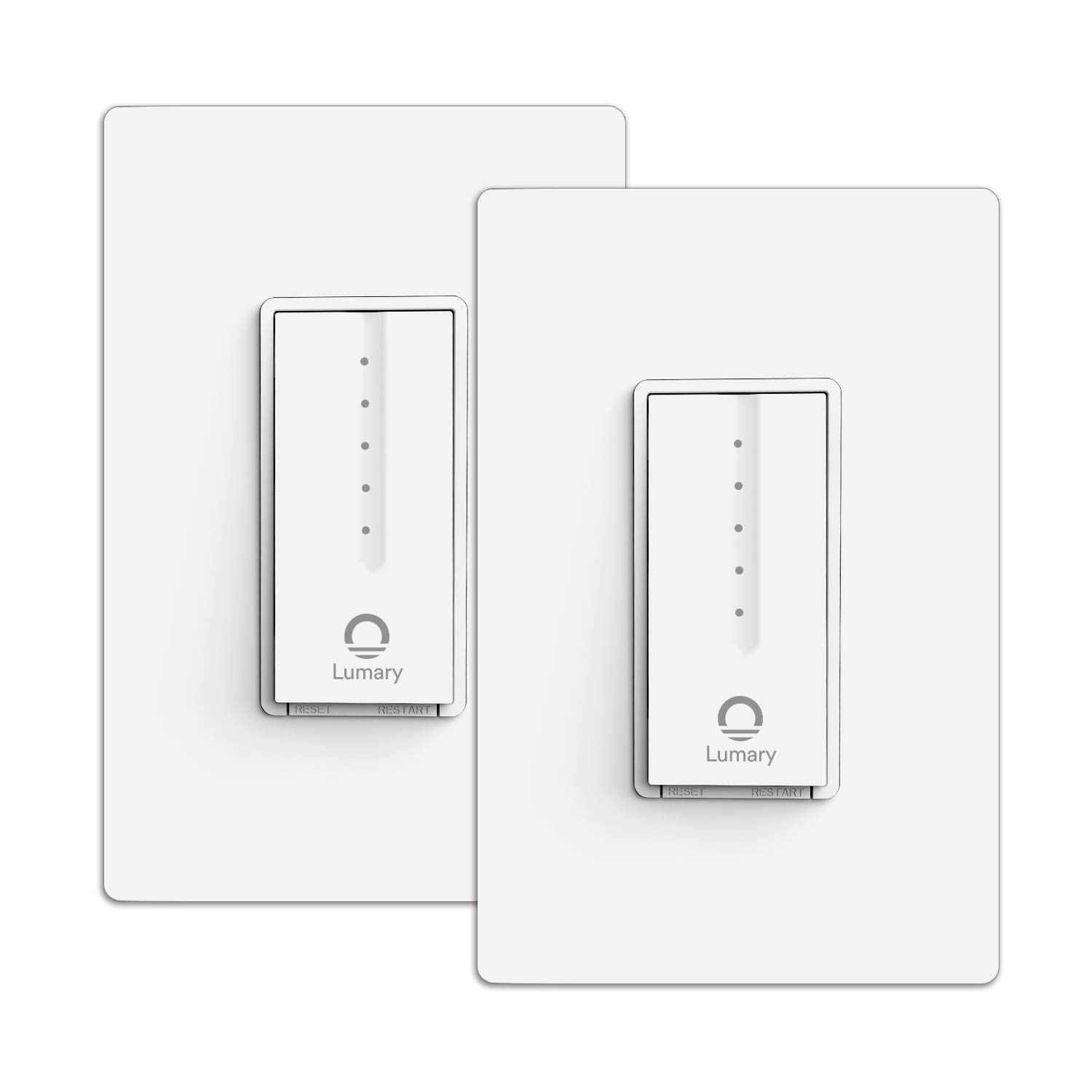 Lumary L-DS100 replaces a conventional switch to incorporate touch controls and smart functionality.
Here's the full list of specs for Lumary's dimmer switch:
Single pole switch with easy installation
Mechanical on/off, App remote controls, Alexa and Google Assistant voice controls, Scheduling and automation through IFTTT
Mobile app support for iOS (9+) and Android (4.1+)
Touch-based physical controls
Universal wall plate for 1/2/3/4 gang junction box
No hub, gateway or subscription requirements
Multiple device grouping and simultaneous controls (through Lumary or Smart Life apps)
Device sharing
Scene classification for separate rooms
Compatible with 2.4GHz WiFi only (no 5GHz)
Neutral wire required, ground optional (4 wires total: live, load, neutral and ground)