Lumary L-DS100 Dimmer Smart Light Switch with Wifi and Voice Control, Compatible with Alexa, Google Assistant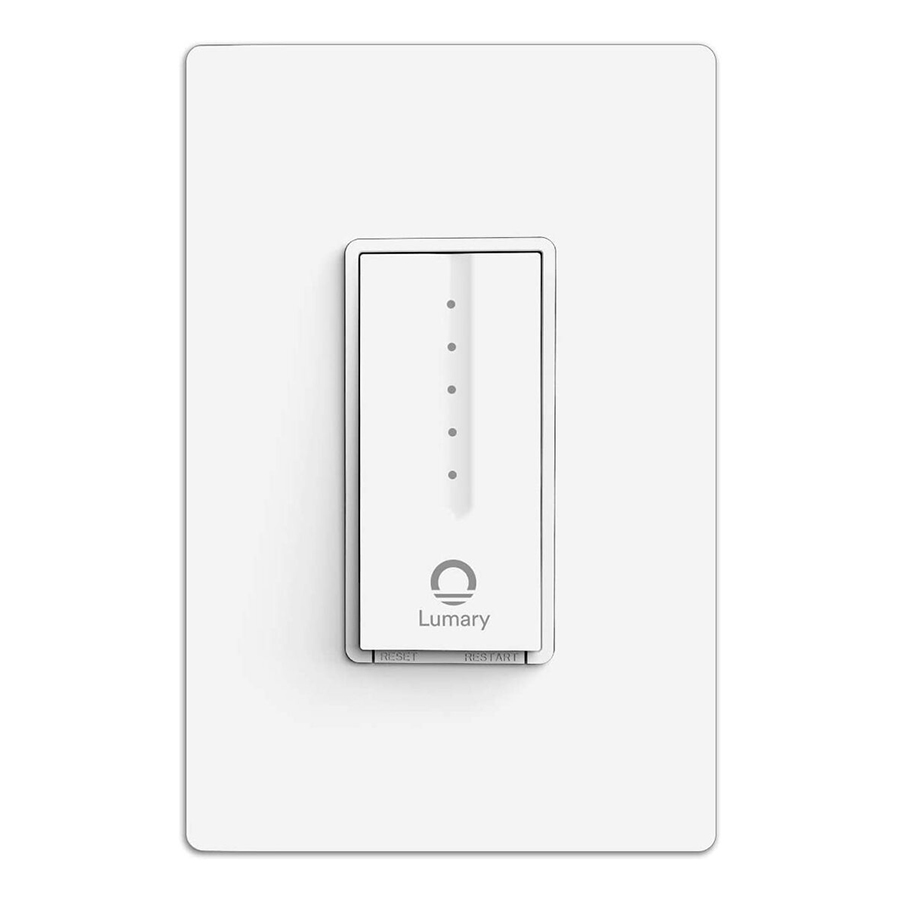 Smart Control: 1-way dimming switch, mechanical on/off, APP control by smartphone (IOS/Android) and voice control by Alexa, Google Assistant.

Easy Operation: Brightness adjustment by touch panel. Automatically on/off on pre-set time or sunrise/sunset, control access sharing and multiple units grouping.

Standard Plate: Fitting standard decorator wall plates(Screwing or Snap on) , can install in 1/2/3/4 gang junction box seamlessly using standard 1/2/3/4 gang standard plate.

Easy Installation: 4 standard wires (neutral, ground, live, load), connection with 4 wire nuts. Standard size of switch plate and simple setting of APP and Alexa skill.

Handy Hint: Not compatible with 5GHz wifi (2.4GHz only), neutral wire required. Make sure your light is dimmable to avoid flickering.
Troubleshooting
Can't connect to Wi-Fi?
Make sure you entered the correct Wi-Fi password during the Wi-Fi setup.
Check whether there are any Internet connection problems. If the Wi-Fi signal is
too weak, reset your Wi-Fi router and try again.
Reset the device
To reconnect to Wi-Fi, hold down the Reset button for 3 seconds.
– Reset 1 time (press and hold) to reach Easy Mode, indicated by rapidly blinking
blue light. Refer to page 10 to connect in Easy Mode.
– Reset 2 times (press and hold) to reach AP Mode, indicated by slowly blinking
blue light. Refer to page 12 to connect in AP Mode.